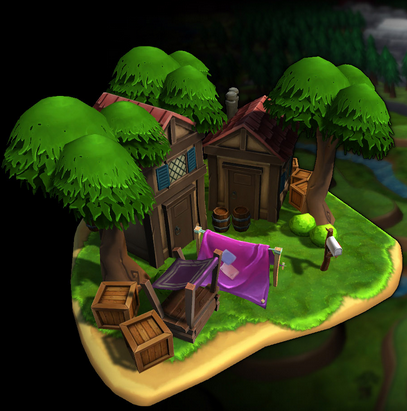 Players all start with a basic Base of Operations (their BOO) in Stash. This is where they will Upgrade their Houses, store their goods, Craft their wares, and sell their items.
See Upgrading for a list of materials required, and the benefits to your BOO .
Stash

[

]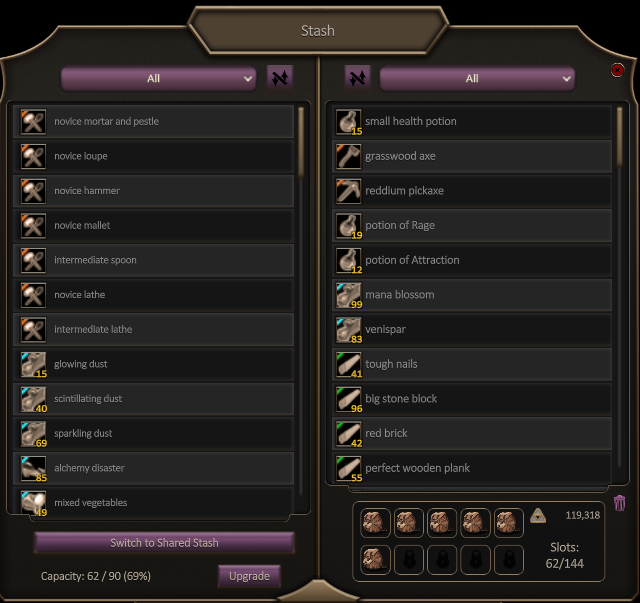 Your Stash is where you place all items that you wish to store. It also serves as a place to put items that you can use in crafting, or in upgrading your BOO, Stash, and Stall. All furniture, decoration items, crafting workbenches, crafting tools and materials, that you wish to use in the BOO, have to be put into the Stash first.
Stall

[

]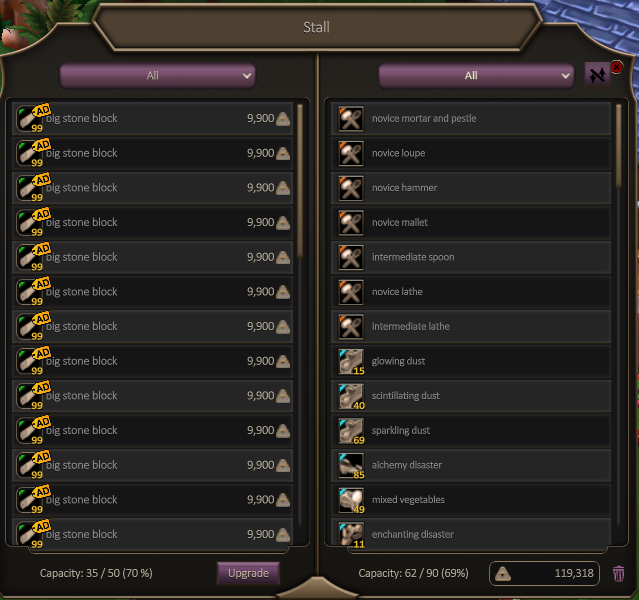 Sell items that you find throughout the land in your personal Stall. Open the Stall, drag items from your player inventory, and then set the price you wish to sell at. You are allowed to place an ad (Newspaper advert) on one item in your stall once every 5 minutes. This will list your item in the newspaper so that other players can find it, purchase it, peruse other items in your stall, and also mark your Stall as a favorite (so they can come back you at anytime without having to search for your stall).
Boo Interior

[

]
The BOO has to be upgraded in order to access any of the BOO Interior features. Furniture, decoration, crafting workstations, and farming processors, can all be placed in your BOO. You can change the color of your walls and floor, resize the rooms, alter door positions, shapes and colors, and many crafts are performed inside your BOO.
BOO Items can be placed in Build mode only. Use the BOO inventory to grab the item you wish, and then drag and drop it into place. Turn items by right clicking them. Once all your items are placed, click into view mode, and you can now interact with the items that can be used.
Farming

[

]
Main article: Farming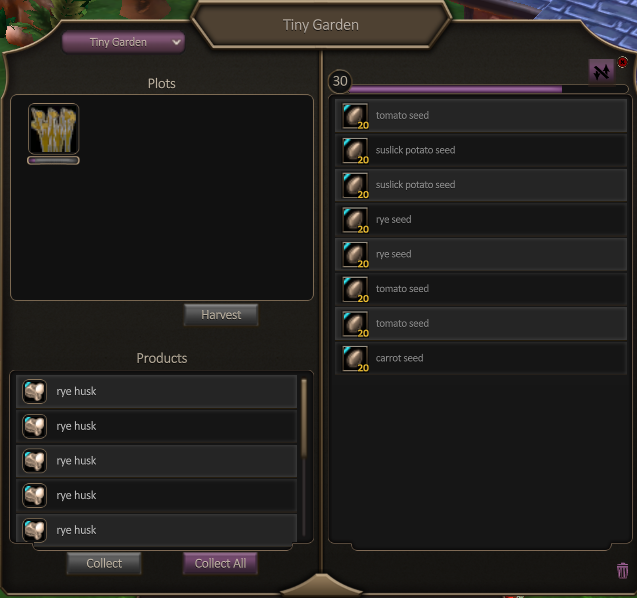 Farming is done in the BOO exterior and produces Raw Materials for crafting an cooking. Many crafting workstations and all the deconstructors, are setup in the BOO exterior.
Your friends can help keep your farm clean and tidy by being invited to your BOO via the social interface. This will give you and your friend 10 XP in Farming per farming structure clicked on, but the owner needs a producer present inside the structure for this to happen. You and your friend only get the XP for the sweeping and you won't harvest or collect anything for them or for you. This action can accrue every 6 hours per farming structure clicked on.
Note: Your friend will receive the XP even when offline.
Just add them to BOO Invite in the social tab. To access your friends BOO, go to the BOO access tab and click on your friends name. You need to be in your own BOO to do this.
BOO Level Upgrade Table
[
]
This table is incomplete and may contain minor inaccuracies
Note: You have the option to use medallions instead of the building materials and triads to upgrade your BOO.
Stash Level Upgrade Table
[
]
This table is incomplete and needs to be updated
Stall Level Upgrade Table
[
]
This table is incomplete and needs to be updated